For patients
Instruction sheet
Dear patients!
You address to our hospital to recover health. For achievement of the best result the administration of BSNP asks to follow the rules accepted in our medical institution:
Acceptance of patients on hospitalization is performed in week and the days off round the clock
In case of receipt don't forget to take in hospital with yourself the identity certificate, the statement from the out-patient card, toilet accessories, replaceable footwear, change of net underwear
In department it is necessary to hand over (or to transfer to relatives) personal belongings, jewelry, documents, money. If you don't make it, and documents the administration doesn't bear responsibility for personal belongings, values!
Please, acquaint relatives about an order of visits and rules of conduct in department
It is desirable to know a surname, a name, a middle name of your attending physician with whom you and your relatives will communicate further.
2.Rights of patients
Right to receipts of high-quality treatment: observance of protocols of diagnostics and treatment, МЭПов, provision of profile qualified specialists
Right to information: about the diagnosis, treatment, its cost, alternatives, consequences, complications, the informed patient's consent
The right to alternative information (according to the 4th edition of standards): as inside, and out of GKP on PHV "GBSNP"
Right to confidentiality and privacy of information
The right on tactful and respect
Right to accounting of language, religious and cultural values
Right to physical protection of property
The right to suspension of the resuscitation actions supporting vital signs: contradicts the legislation of RK
Right to the corresponding assessment of a pain syndrome
Right to expression of claims and conflict resolution: boxes for addresses, questioning, department of management and management of claims.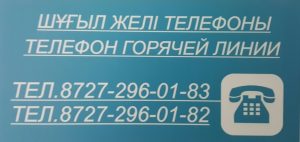 3. Support service of patients and internal audit
According to article 58 of the Code of the Republic of Kazakhstan "About health of the people and a health system" in Hospital of a fast emergency aid the Support service of patients and internal control is organized. If you have faced the problems connected with order and quality of delivery of health care address to Support service of patients.Experts of service will quickly react to your address and will help to solve a problem according to Rules of rendering the stationary help.
Telephone hotlines of "The hot line" work round the clock:
8 (727) 296-01-83, 296-01-82, +7 (708) 983-28-83
Also you can ask any question by phone of trust or in Support service of patients and internal control, write the address and send to our website www.gbsnp.kz or to the "Больница скорой неотложной помощи г.Алматы" page on social network Facebook.
We will be grateful to you for your addresses, comments and wishes which will help us to improve quality of delivery of health care in our clinic.
Also you can use services of the round-the-clock Center of support of patients of the city named Almaty, having called number 3000-103 in the Single medical call-center! The call is free!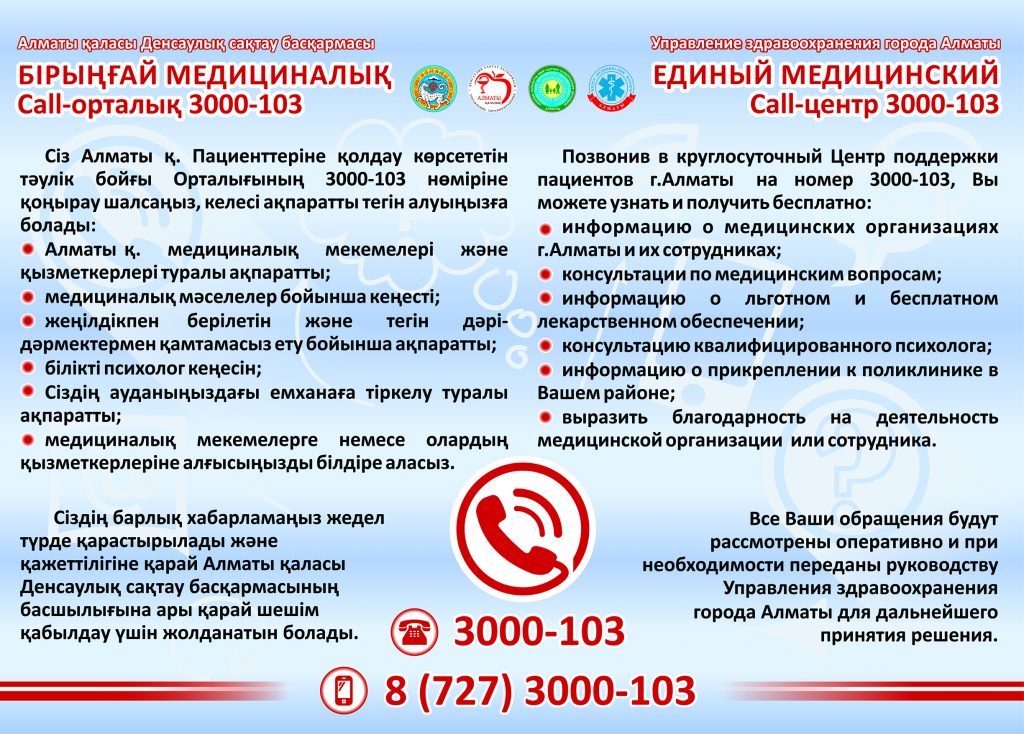 Deputy of the head doctor for quality control of medical care Abdikadirov Bakitzhan